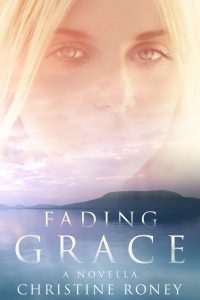 FADING GRACE

Have you ever felt invisible? Grace did. And then one day, she actually became invisible.
Fading Grace follows Grace's adventures as an invisible woman and her search for why this happened and how she can be seen again.
What Grace discovers will impact the way we see ourselves and others.
To purchase, click here.
BEYOND STONE
Can an artist on the edge be saved by the very art she created?
Andie is a stone sculptor by day, street artist by night. She keeps her midnight adventures a secret, but that's not the only thing she's hiding. Reeling from grief and guilt, she starts to fall down the rabbit hole. But at her darkest moment, three of her sculptures come alive to try and save her.
In this fast-paced, twisting, turning story, Andie walks the line between reality and fantasy, never sure which side she's on.
To buy the Kindle book from Amazon, click here.
To buy the paperback edition, click here.